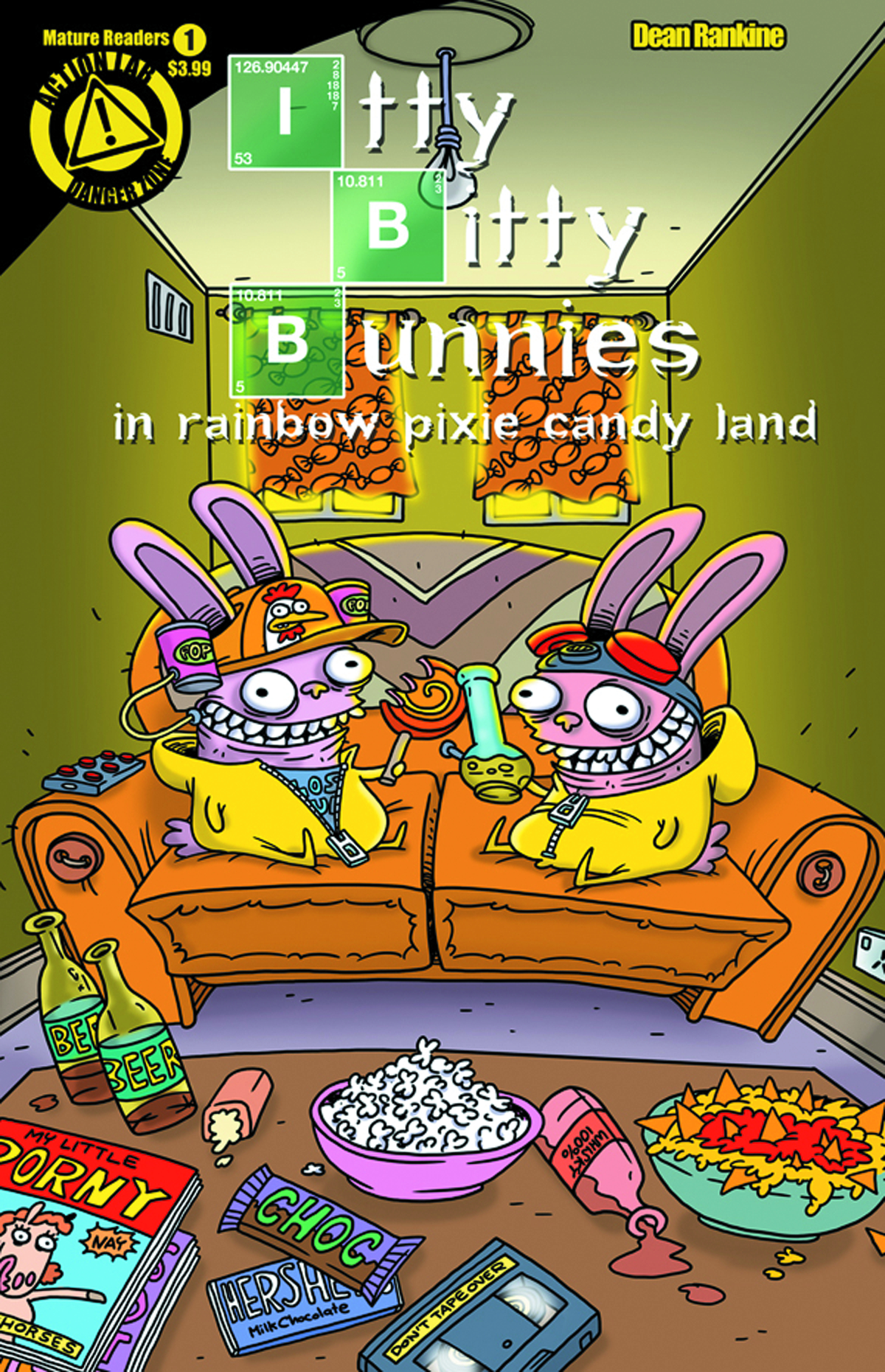 Itty Bitty Bunnies creator and cartoonist extraordinaire Dean Rankine lives down under, where Christmas is celebrated in the summer, so it makes perfect sense for his depraved creations to go on a holiday adventure now stateside. It also makes sense to the Bunnies to cook up a big batch of meth to help fund their Yuletide activities!
In between all the many books of fantasy adventures, sci-fi epics and superheroes it's inevitable to run into off the wall titles. Off the wall, crazy, completely bizarre, among many other things. That's pretty much what Itty Bitty Bunnies is, and that insanity continues with their latest in Itty Bitty Bunnies In Rainbow Pixie Candy Land Save X-Mas.
Compared to my last encounter with the Bunnies, this new book has a bit more of an actual story...
Read More