JACK HAMMER: PAPER HERO ONE-SHOT 
Jack McGriskin, cranky, super-strong private eye,
is back in an all-new one-shot! 

Writer(s): Brandon Barrows
Artist Name(s): Bill Blankenship (Pencils), Bill Blankenship (Colors)
Cover Artist(s): Bill Blankenship
32 pgs./ T / FC
$3.99
In an all-new one-shot, JACK HAMMER is back, balancing super-powered action with private-eye sensibilities to give readers the kind of high octane, street-level gut-punch fans of series likeDaredevil and Kill or Be Killed crave!
With nothing left to lose, Monkey Business, one of Jack McGriskin's oldest super-powered enemies, cuts loose and rampages through the streets of Boston!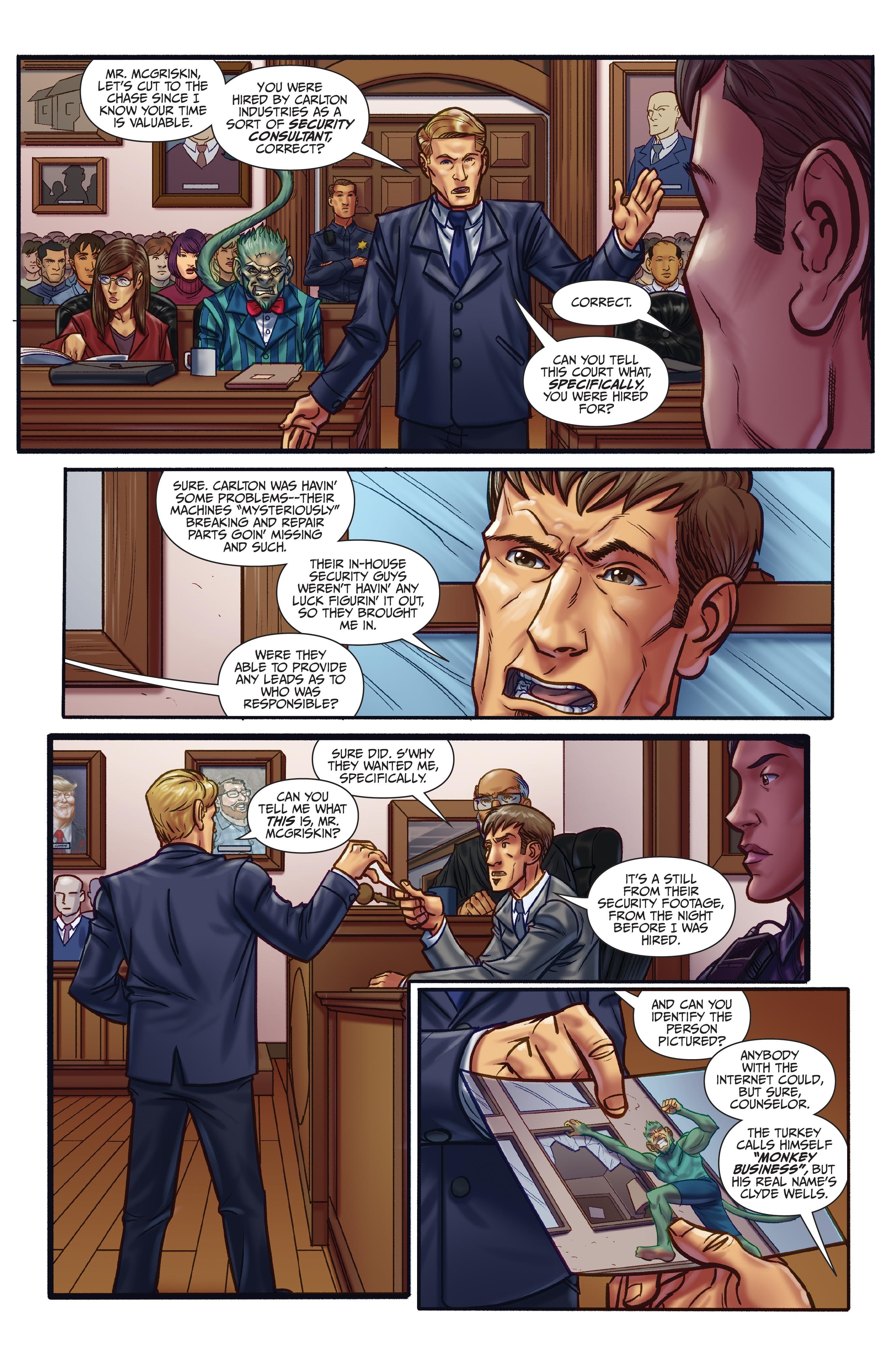 Series writer Brandon Barrows (Mythos: Lovecrafts Worlds) comments, 
"Jack McGriskin has been a part of me for more than half a decade and I'm thrilled that he's back. And I'm thrilled that, 
with the more than able help of artist Bill Blankenship, 

I'm finally able to tell this particular story.
"Jack is a tough guy, but even tough guys have vulnerabilities, things that get to them, and this is a story about something that affects Jack in an extremely deep way. After the events of the USURPER series, he's already been shaken up a bit by things he was forced to do, but this is a story that really rocks him to his core. These are events that will leave him questioning himself for a long time.
It's a story that affected me while I wrote it — I almost wasn't sure I could go through with it, but now, I think it's a story that I needed very much to tell. I hope readers will understand why when they read it for themselves."
Look for JACK HAMMER: PAPER HERO ONE-SHOT in comic book stores on January 31, 2018. Preorder this one-shot with the Diamond item code NOV171104.
Advance review copies are available upon request.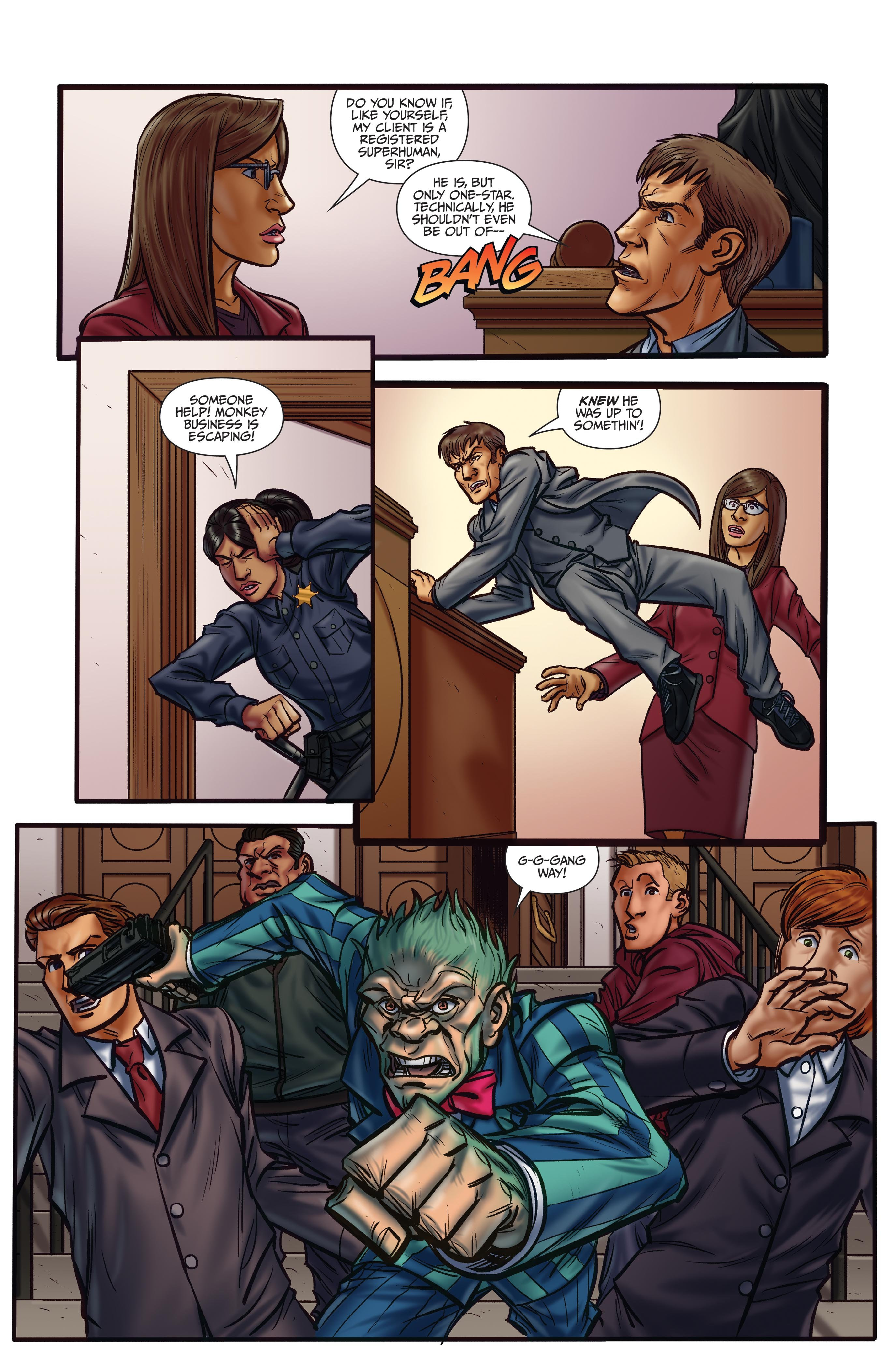 What people are saying about previous Jack Hammer comics:

"The hard nosed detective fiction genre is alive and well with a super hero twist."
(What'cha Reading?)

"…it has personality and enough to make it stand out." (Graphic Policy)

"…it was definitely a fun ride. If you're tired of the same old superhero book and are looking for a good detective story, Jack Hammer: Usurper #2 should be part of your pull list. " (Comic Crusaders)
The creative teams are available for interviews and promotional opportunities.
For more information retailers, press and conventions can reach Nicole D'Andria atndandria@actionlabcomics.com.

ABOUT ACTION LAB ENTERTAINMENT- Formed in 2010 with the purpose of pooling their collective talents into a single, powerful entity, the members of Action Lab Entertainment have countless years in multimedia publishing, design, and business.  Their first release, Fracture, was successfully funded through Kickstarter and since then they have continued their mission to produce high quality, genre-spanning entertainment.  Since its formation, the accolades for A.L.E continue to build on a daily basis.  Among its more popular titles are all ages material like the Eisner, Glyph, Shel Dorf Award nominated series PRINCELESS, MIRACULOUS (based on the Nickelodeon Television series), Jamal Igle's MOLLY DANGER, Artist/ Writer Katie Cook's GRONK and Gayle Middleton's (My Little Pony, The Littlest Pet Shop) monstrously adorable VAMPLETS. Action Lab's Mature Readers imprint ACTION LAB DANGER ZONE continues to push the envelope of comics entertainment with titles as varied as Charles Band's PUPPET MASTER and Dan Mendoza's over the top horror-comedy ZOMBIE TRAMP, VAMPBLADE and ITTY BITTY BUNNIES IN RAINBOW PIXIE CANDY LAND, and socially relevant titles including SOUTHERN DOG, KINGDOM BUM and M Goodwin's TOMBOY.