JACK HAMMER: PAPER HERO ONE-SHOT 
Jack McGriskin, cranky, super-strong private eye,
is back in an all-new one-shot! 

Writer(s): Brandon Barrows
Artist Name(s): Bill Blankenship (Pencils), Bill Blankenship (Colors)
Cover Artist(s): Bill Blankenship
32 pgs./ T / FC
$3.99
In an all-new one-shot, JACK HAMMER is back, balancing super-powered action with private-eye sensibilities to give readers the kind of high octane, street-level gut-punch fans of series likeDaredevil and Kill or Be Killed crave!
With nothing left to lose, Monkey Business, one of Jack McGriskin's oldest super-powered enemies, cuts loose and rampages through the streets of Boston!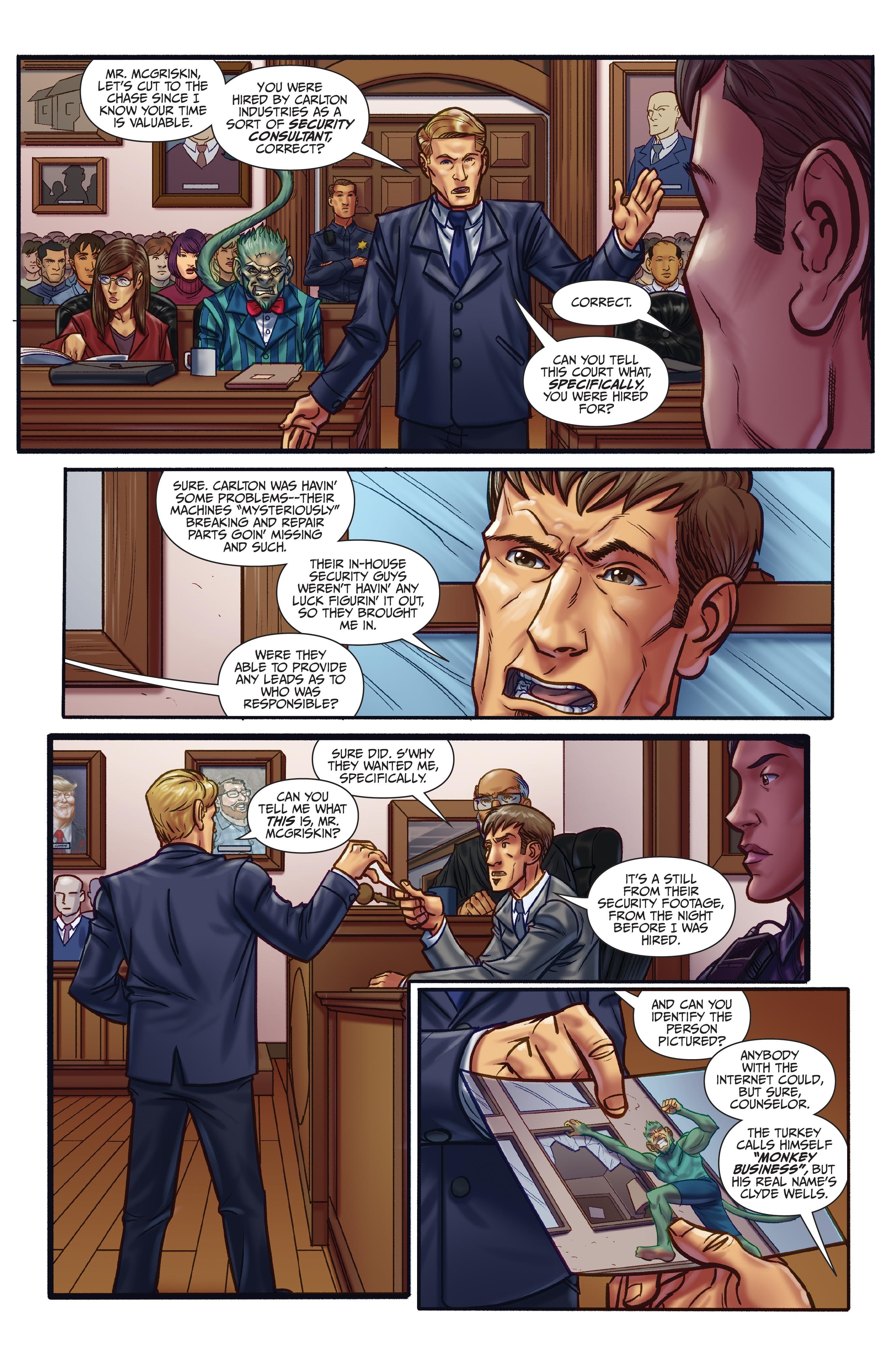 Series writer Brandon Barrows (Mythos: Lovecrafts Worlds) comments, "Jack McGriskin has been a part of me for more t...
Read More